Podcast: Play in new window | Download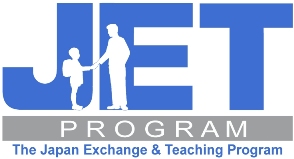 A few weeks ago, I was invited to a pre-departure orientation for new JET Program participants, organized by the JET Program Office at the Embassy of Japan.  
The orientation covered a wide range of topics, and I am very grateful to the Japanese Embassy for allowing me to record the event and use the audio on the podcast.  The presenters were all JET Program alumni, who shared their first-hand experiences and advice with the new JETs on a wide range of topics.  
In this episode, I have included three particularly useful presentations; including: (1) Things To Do Before You Leave; (2) Life in Japan; and (3) Life as an Assistant Language Teacher.  These are just a few of the topics covered at the orientation, and I hope to share more of them with you in a future episode.
Recommended JET Program Resources:
Recommended Life in Japan Resources:
Don't forget to follow the podcast on Twitter @letstalkjapan, and if you've enjoyed the topics covered so far, consider leaving a positive rating and review in iTunes.  Doing so will make it easier for others to find Let's Talk Japan when searching for Japan-related content.  As always, feel free to email questions or comments to: letstalkjapan@gmail.com