Podcast: Play in new window | Download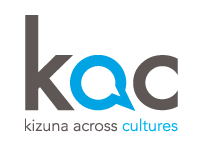 In this episode, Nick speaks with Ayako Smethurst and Drew Scronce about Kizuna Across Cultures.  Ayako is the President of Kizuna Across Cultures and Drew is the organization's Educational Director.  Drew also teaches Japanese at Langley High School, just outside of Washington, DC.
Kizuna Across Cultures is an innovative educational organization that uses technology to build relationships between students in Japan and the United States.  This is definitely more than a classic pen pal exchange.  Listen to the episode to learn how this organization is inspiring youth to embrace diversity.  
Anyone interested in learning more about this great organization can visit: www.kacultures.org
I would like to thank the listeners who have emailed me their thoughts about the Let's Talk Japan Podcast, and also everyone following the podcast on Twitter @letstalkjapan. 
I'm excited to announce that the Let's Talk Japan Podcast is now listed in the iTunes New & Noteworthy section under the Society & Culture podcast category.  Next time you visit the iTunes Store, please be sure to leave the podcast a positive rating.  Doing so will ensure that the podcast continues to move up that list and catch the attention of other listeners.